Training Courses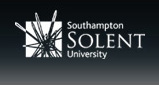 Scaled ship handling courses

Warsash Maritime Academy
Pilot Gandalf
Sir,
I was recently sent a copy of letter which appeared in your magazine from Pilot Gandalf. I thought this a fantastic fairytale, which could only be the product of a mind operating beyond reason in an ethereal world of fantasy.
Sceptical as to the truth of the matter, the necessary urge came upon me to enquire locally to see if anyone knew of these pilots who had journeyed beyond Middle Earth to the Kingdom of Aotearoa, in which lays the sleepy container terminal of the aforementioned Hobbitsville.
To my amazement I found that there were two such souls from the district of which Pilot Gandalf speaks and their quest to find the 'Land In Which A Proper Port Marine Safety System Exists' had been successful. By some magical process the sacred UK Port Marine Safety Code had reached these shores in advance of these men and by some equally mysterious method it had been implemented. The result of this is that there exist Ports in the Kingdom of Aotearoa where written pilotage procedures are normal practice and Bridge Resource Management (BRM) concepts are thought of as more than just 'a nice idea'.
When those pilots arrived on these shores, MNZ, the Great God of Maritime Administration threatened to cast them out lest they obtain the contents of the chalice of BRM and thence be anointed through the process of Advanced Marine Pilot Training. And it was made so by the Ports which had taken these travellers unto their bosoms.
The Ports do fear MNZ? Not so, for indeed He is for the most part benevolent in His ways, such that the Ports can work with Him and an understanding through informed debate is reached. Do the big Marine Customers, travelling from far lands in their sky blue craft, act like crazed trolls, baulking at the prospect of a little extra time and expense caused by the slightly more onerous practices and procedures? Indeed they do not, since being far more enlightened than many Ports, they value the ability to show that all that it is reasonably practicable to do to enhance safe navigation is being done. All seem focussed on that strange sorcery that is professionalism and they use it against the darker forces of politics and commercialism in order not to destroy them as enemies, but to co-exist in an equitable bonding of conflicting interests. Surely this Kingdom of Aotearoa is the embodiment of a maritime Utopia?
Regrettably the answer is no, for there can be no perfection. Mistakes are made, fault found, blame allocated and sanctions imposed. But increasingly the contents of the BRM chalice are being spread throughout the land, and the shortcomings of the mariner are being considered in the light of systemic error theory and human factors.
It would seem that the sacred 'UK Port Marine Safety Code' has been recognised in the colonies and acted upon far more diligently than in the motherland.
Best regards
Kiwi Muppet
Leave a Reply