Training Courses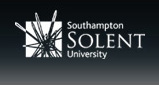 Scaled ship handling courses

Warsash Maritime Academy
I landed in Kirkwall, Orkney Islands on 23rd May 2015 to join Queen Elizabeth for the passage south to Liverpool. We were to take part in the 'main event' of Cunard's 'Three Queens' meeting in the river Mersey to mark 175 years of Cunard.
My colleagues, Chris Booker for Queen Mary 2 and Simon Wood for Queen Victoria, had also travelled to Greenock and St Peter Port respectively in order to avoid any risk of not boarding safely at Liverpool Bar. We were to have navigation briefs onboard with all senior officers and two conference calls between the three ships and management ashore in Southampton, to iron out any last minute glitches and to discuss the weather likely on the day.
It was a relief for me to get out of Liverpool for a few days and onto the relative calm of the ship that was carrying out its normal routine of cruising. The hype that was building in Liverpool was incredible, with local media running stories daily; social media was awash with 'Three Queens' chatter. I knew it was going to be a big event and I knew that the people of Liverpool would be coming out in their thousands to greet us.
This event had been four years in the making, from the moment a random e-mail from Cunard was sent to Angie Redhead, Liverpool Cruise and Operations Manager, that said 'Should be grateful if you would keep this to yourself for the mo as it is still something we are just vaguely thinking about but as 4 July 2015 will be Cunard's 175th birthday, we have it in mind to bring all three ships together in Liverpool. So the first question is: can it be done?'
Angie went to the Harbour Master, who then came to Liverpool Pilots. The plan then began to come together. Chris Booker, our event pilot, was given a blank canvas. He led the way in designing the 'marine plan' that culminated in the ships carrying out some incredible manoeuvres on the river. But the marine side of things was only a part of the organising that had to be done between Wirral, Sefton and Liverpool councils, Police, Fire, Ambulance, Coastguard, Royal Navy, Mersey Travel, culture organizations, and Cunard themselves.
For the last eighteen months the final plans were in place and it was time for us to start practising on our two bridge simulators based in our office at Woodside. It was only at Woodside that we were really able to see what these manoeuvres were going to look like on the river and how complicated they were going to be. We realised that communications were going to be crucial and that second pilots would be needed to help support the lead pilots on the day. I believe that without all the simulator work we did we wouldn't have been able to carry out what we achieved on the day. We were able to add wind from all directions and simulate the tide to what we were to expect on the day.
I'm sure it was on the other two pilots' minds constantly, but for me all I could think about was the weather. After all the practice on our simulator we knew that the manoeuvres could be achieved, but the only thing out of our control was the weather. You can expect a gale of wind and torrential rain as a minimum standard on a May bank holiday Monday in Liverpool. Limits and contingencies were in place, but we knew if the wind was over
25 knots it was highly unlikely we would be doing the arrowhead and three abreast formations. It was now all about putting on a show and I was praying for calm and bright spring sunshine.
As we approached Liverpool Bar the weather was overcast and cold and WNW'ly winds of 15 knots. The forecast was for winds to gust to 21 knots. It was a shame about the lack of sun, but at least the wind wasn't blowing too hard. We boarded our second pilots: Andy Wentel was with me on Queen Elizabeth and Paul Stephenson was on Queen Victoria. It was nice to see a familiar face join the bridge team, and Andy did his job of looking after all the communications whilst I concentrated on piloting. At one point he had a UHF and VHF handheld in each hand to communicate bridge to bridge and used the main VHF sets on the bridge to speak to VTS and Royal Navy. The tide was approaching low water and so we had to be careful navigating Formby and Crosby shoal areas and also New Brighton.  Joining us we had a small convoy of vessels, HMS Biter, HMS Pursuer and a couple of press boats.
It wasn't until we were on Crosby bend when I started to see hundreds of people waiting on Taylor's and Formby bank – something that I had never witnessed before – and realised the magnitude of the event. I looked through the binoculars towards Crosby beach where Queen Mary 2 with pilots Chris Booker and Jamie Curry were swinging off C20 buoy ready for our rendezvous, and I could see thousands of people, overwhelming the hundred iron figures of Anthony Gormley's 'Another Place'.
As we overtook Queen Mary 2 we were joined by dozens of small craft to form a flotilla. Thousands of people thronged New Brighton beach and the prom. Ahead and astern we had tugs Svitzer Stanlow and Svitzer Bidston blowing their water jets in a 'V' shape. We laughed as Jamie Curry called up Bidston to ask if they could equal up their jets, as the port side was chucking out water higher and further than starboard side.
Now we were getting down to the finer details! Queen Elizabeth led the convoy. We were getting our timings spot on. Queen Victoria was 400m astern and I knew it was going to be difficult for Queen Mary 2 to get up to speed from a standing start to catch up with us, but she did a fantastic job.
We all landed on our charted positions at 12.48, but it took a few extra minutes to settle the ships down and for us all to be on matching headings ready to start the synchronized swing. Timings were now handed over to Chris on Queen Mary 2 and we began the swing to starboard with a rate of turn of
15°/ minute. We ended up starting off slowly, with the other two ships ahead on the swing, but we soon caught up and all three ships' simultaneous movement looked incredible from our starboard wing.
Once the swing was complete we held for a few minutes so that the marketing department for Cunard and the media could get their photos of us in line. Then it was time to form the arrowhead. Queen Victoria had to quickly move over to the West side of the river to allow us room to head north. The Captain complained that she wasn't getting over quickly enough and the wind was increasing, but eventually we saw a clear path to come up abeam of Queen Victoria. We both then matched speeds to push up to the quarters of Queen Mary 2. The officers on mooring stations used range finders to constantly give distances off Queen Mary 2's quarter, the idea being to get down to 130m. Eventually Queen Victoria and Queen Elizabeth had their bridges in line with the twin incinerator stacks on Queen Mary, and we held position once more.
The pressure was on to get to our final holding position at 13.51 of three ships abreast in the river and our bridges in line with the centre of the Cunard building. At that moment the Red Arrows were to do a fly past. We couldn't be late and one thing we knew for sure was that the Red Arrows would be precisely on time. The wind was a steady 23 knots now and tide flooding at around 2 knots. Thruster and engines were working to the limits on all three ships. The Red Arrows passed over on time, and just as they did the sun broke through the clouds. Chris called up on the radio and said, 'here comes the sun', as though it had all been choreographed into the plan. It was a great moment and all the overhead photographs I've seen are breath taking, with the sun shining on the Cunard building.
As a little in-swinger, away from the plan, we were asked to hold our positions for a further five minutes, much to the dismay of all of us on the bridge. This was so that smoke could be released from the top of the Cunard building, when were then to sound all three whistles together. We waited and waited but the smoke never came. In the end we all decided that we would have to call it a day as the ships were working so hard to stay in position.
Queen Mary 2 then pulled away to continue her cruise and we had to put Queen Elizabeth alongside, which seemed like such an unimportant task after all the excitement we had had. We felt the full force of the wind and tide as Queen Mary 2 pulled away and I had to call Svitzer Bidston around
to standby to push, because we were setting down quickly to starboard; but we managed to hold and berth safely.
It was an unforgettable day of highs, with the occasional low of plenty of pressure, mixed with good humour and lighthearted moments. The estimated 1.3 million people that came out to watch made the day even more special. It will feel strange to go back to the normal day-to-day job of piloting after this. I feel like every ship should do a 360° spin now before berthing just because it looks good! It was something that the Queen Victoria did whilst departing the cruise terminal the following day. It was slightly unconventional and impromptu but it just seemed like the right thing to do to finish off this amazing celebration.
James Smart is a Liverpool Pilot 
Leave a Reply