Training Courses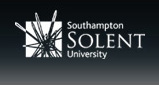 Scaled ship handling courses

Warsash Maritime Academy
In an event kindly sponsored by the Milford Haven Port Authority, twenty one pilots from Bristol, Milford Haven, Manchester, Liverpool, Forth, Tees, Tyne and Humber met in September at Aldwark Manor, near York, for the thirty seventh meeting of the Maritime Pilots Golfing Society. Blessed by warm dry sunny weather the meeting was a great success, and a good time, both on and off the golf course, was had by all.
The Winners were:
Hawkestone Cup: Mark Szymura (Milford Haven)
Wilmslow Cup: Dave Holgate (Tees) & D Howieson (Forth)
Pilots Cup: Jim Fortnum (ex Humber)
Milford Haven Cup: Bill  Fairbairn (Tees)
Jim Purvis: Mark Szymura  (Milford Haven)
Nearest Pin: Tom Purvis  (Tyne).
It was a pleasure to welcome back Chester Rickards (Bristol pilot) after his knee ops, and also Mark Szymura (Milford Haven pilot), for his first attendance.
The next meetings are in May 2014 at Breadsall Priory, Derby, and September 2014 at Hellidon Lakes, Daventry.
Those interested should contact Peter Ryder  Email: pilotlight10@hotmail.com.     All pilots retired and working are welcome. The society caters to all standards of play, having members from 3 h`cap up to 25 h`cap.  Peter Ryder
A note for readers:
The Pilots golf competition has a long tradition, and I for one thoroughly enjoy playing golf and meeting and socialising with other pilots. I was warmly welcomed and felt at ease with my fellow colleagues. So I am asking other working pilots who have never been to one of these meetings to consider joining in and playing. With regards to the golf, I am not a club member and only play once in a while. The competition proved very enjoyable, as were the evening meals, and I should like to thank all the pilots I met for their kind welcome and Peter Rider for all his efforts organising accommodation, golf and prizes. More working pilots are needed to swell numbers, so please consider next year's events and put your name down to participate.  Mark Szymura (Milford Haven Pilot)
Leave a Reply