Training Courses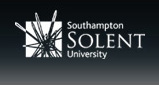 Scaled ship handling courses

Warsash Maritime Academy
The 40th meeting of the marine pilots' golfing society took place at Formby Hall, Southport, from Sunday to Tuesday, 6 – 8 September 2015.
Twenty pilots from eight different ports, namely, the Clyde, Forth, Tees, Humber, Bristol, Milford Haven, Manchester and Liverpool took part. Played in glorious September sunshine, a good time was had by all.
Winners were: Hawkestone Cup, Bill Fairbairn (Tees), Wilmslow Cup, Steve Watson (Liverpool) and Mike Love (Humber). Pilots Cup, Mike Love (Humber), Milford Haven Cup, Matt Hill (Clyde), and Jim Purvis Shield, Mike love (Humber). Nearest Pin, John Cahill (Manchester).
The Society meets twice a year, one night of two rounds of golf in May and a two-night three rounds of
golf in September.
If golf is your game and you are either a retired UK pilot or working you are most welcome. We have golfers of all abilities, and ages range from thirties to over eighty.
Next year our meetings are at Shrigley Hall, Macclesfield in Cheshire, in May, and Macdonalds Cradrona Hotel, Peebles in Scotland, in September.
The Society lost one its members this year. Chris Thompson, an original Trent and Goole pilot, sadly lost his ten-year fight against cancer. He was a great supporter of the Society and will be sadly missed. Our thoughts are with Ruth at this time.
(On eve of going to press, we learnt that Peter Ryder had sadly passed away and our thoughts are with his wife Davina and his children, Richard, Ruth, Rachel. and Christopher. The Editor)
Leave a Reply