Training Courses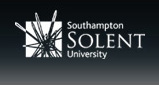 Scaled ship handling courses

Warsash Maritime Academy
Fourteen stalwarts met at the Shawhills Golf and Spa on the 2018 May Bank Holiday weekend to do battle for the Manchester Salver and the Peter Ryder Cup. Six pilotage districts where represented, though with only one working pilot among us. The weather was excellent and the fellowship was even better. On the Sunday afternoon the Peter Ryder Cup was played for and won by Steve Watson of Liverpool. The Manchester Salver was contested on the Monday morning and this time
Paul Bridgeman of the Humber was the winner. There was also a nearest the pin competition on the Monday and any two's were also in for a small prize of a sleeve of golf balls. Many thanks to Chris Harding, who organised the event and did a great job once again.
The next event is at Hollins Hall on the East coast, as usual on the first Sunday, Monday and Tuesday of September when once again we gather to do battle on the golf course.
These events are open to any pilot, both serving and retired, who enjoys a game of golf and a great social gathering. You do not have to be a low handicap golfer to be part of the gathering, because we have golfers with handicaps of 24, 26 and 29. It is the meeting up with pilots from all districts that is the most important thing. I am sure that Chris Harding would be pleased to hear from anyone who has not joined in before and would like to.
Leave a Reply