Training Courses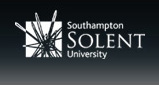 Scaled ship handling courses

Warsash Maritime Academy
Whilst digging through his archives, Harry Hignett came across these old sketches from the 19th Century. The following is an extract from the History of theUKPA that Harry is currently re-writing which suggests that the illustrations aren't actually that far from the truth:
The Scillies pilots were described by the mate of the yacht AMERICA on passage from New York to the Isle of Wight to take part in the America's Cup' race in 1851:
"This channel beats everything and all conception that I had of its extent and magnitude. The pilot boats beggar all description, they are about 40ft long, sloop-rigged or cutter as they call them. Most of them carry only one or two pilots and these as dirty as chimney sweeps. The pilot steps aft and is introduced to the Captain. They make a bargain as to the amount. He next asked, "Have you a bottle of spirits aboard for the boat?" I will give you the words that passed between our Captain (himself a New York pilot) and the pilot. In answer to the first question the Captain said "No!" "Have you any pork?" The Captain told the steward to get some of each kind and give it to the boats. "Could you spare some tea and coffee? We have been out on this trip three weeks last Tuesday" Here the Captain filled away and the boat had to leave. The pilot told me that he spoke and boarded every vessel he met and asked the same questions. He told me that he supplied a ship last Wednesday with 200 lbs of beef and port, besides other things for which they received £3 sterling. They are without any exception the damnedest beggars I ever fell in with".
Leave a Reply