Training Courses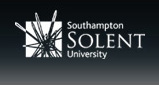 Scaled ship handling courses

Warsash Maritime Academy
It is encouraging to see technical contributions from members in this edition of 'The Pilot' magazine. To build on this I thought it might be interesting to discuss what some of our known organisations are developing in the way of training.
The Port Marine Safety Code (PMSC) and the Guide to Good Practice (GTGP), National Occupational Standards and IMO Resolution A.960 give lots of guidance on those elements required for the training and standards for marine pilots.
Liverpool Pilots
Some of our members have developed training of use to others. Liverpool pilots continue to invest and contribute towards their training and equipment, both of which they make available to others. The Pilots Resource Management (PRM) course has been around for a number of years and has received excellent feedback from delegates I have spoken to. Liverpool pilots have been working with Timothy Crowch, a former airline pilot who runs ASSM solutions; he is the author of Navigating the Human Element (MLB Publishing, 2013). At last year's Association conference you may remember Mr Crowch giving a presentation on the '4 levels of message' and using communication as a proper tool. Liverpool Pilotage Services Ltd have now enlarged their portfolio of training courses to include 'Human Element Leadership and Management' (HELM) training.  This new training combines the expertise of those pilots providing the training and that of Mr Crowch. The courses together address recommendations contained in STCW manila amendments.
Liverpool Pilots' own simulator at their Training Centre at Woodside has been upgraded and is included in the HELM courses above. There is now an additional simulator bridge to provide for tug training and for other specialist demands. To this end various tug models, including Voith and ASD tug types, have been installed, supporting training for tugs and escort towage training. Both simulators now permit multiple ship scenarios, with pilots able to learn and prepare for many scenarios, such as collision avoidance, ship to ship transfer, hydrodynamics and AZIPOD training.
More information can be found on the Liverpool pilots website: www.liverpoolpilots.com & email: info@liverpoolpilots.co.uk
Videotel
Videotel is the leading multi-media producer of high-quality maritime safety training software and materials serving the maritime community today. As well as its award winning videos, programmes and courses on board over 10,500 vessels, it has the largest portfolio of maritime computer based training (CBT) materials in the world. With over 900 titles and over 100 million training hours accomplished to date, Videotel is assisting in promoting the learning of hundreds of thousands of seafarers across the globe. The Company recently marked its 40th anniversary, with Deputy Chairman Stephen Bond also being awarded the Merchant Navy Medal for his contribution to the tanker industry and maritime training. Innovation is clearly a driver for Videotel, with distance learning, online training, as well as 3D graphics gaming technology all enhancing learning experience.  Videotel hosted stands at both the IMPA 2012 and UKMPA 2013 conferences and conducted market research, resulting in the company producing a Ports and Pilots training catalogue aimed at pilot training.
To complement the Ports and Pilots training catalogue, the Company has developed a cloud based recording and reporting system as part of its Continuing Competency Manager (CCM) programme. This allows flexibility for a port or pilot service to select their own training syllabuses tailored to suit the individual through their careers. Videotel on Demand (VOD) allows the learner to access online, wherever there is an internet connection, all of Videotel's products and training titles. A training matrix is compiled by the port or pilot service, combining not only Videotel training titles but also other drills and tasks unique to that pilot or port operation, with everything being recorded in the cloud and dispensing with paper altogether. The learner can also store course certificates from the completed training modules, as well as other documents. During regular audits inspections, training of each individual can be independently monitored, thus providing a useful tool for quality management safety system compliance.

For further information contact:
Nigel D. Cleave Chief Executive Officer, T: +44 (0) 207 209 1812
or Email: ncleave@videotel.com
Web: www.videotel.com 
Leave a Reply