Training Courses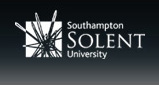 Scaled ship handling courses

Warsash Maritime Academy
The UKMPA delegates: L-R: Don Cockrill MBE, John Pearn, Nick Lee,Mike Morris & Peter Lightfoot
At IMPA 2012 in London, it was announced that Senegal would host the 2018 IMPA Congress. The African state has been keen to host the event for several years but few outside France had heard of Senegal or knew that Dakar is a popular holiday destination.
Don Cockrill, Nick Lee and Mike Morris were also on my flight from Brussels, along with many Dutch and Belgium pilots.
The landscape of Senegal is vast, turning from a deep red iron ore colour to a sandier colour as you approach Dakar. It is not farmed extensively but is used for grazing cattle and goats and looks almost prehistoric, especially when you see the ancient baobab trees. Some of these trees are 6000 years old and predate the Pyramids and Sphinx. Baobab wood is useless, its wet and spongy texture ensuring its survival.
Many of the remote buildings have no roofs and lie half finished and deserted. This apparently is to do with the tax laws — because land is cheap, people buy it, and as long as the property is not finished you are not taxed.
Having never visited West Africa before I found the journey through the suburbs with the general menagerie of life quite fascinating. Every open space in the city seemed to play host to a game of football and there were many other people out running and training on the paths. The country is obsessed with soccer and all the children seem to wear football shirts from Premier League teams, like Arsenal, Liverpool and Chelsea.
Presentations during conference week :
As with previous conferences the opening ceremony included local music and a presentation on the history and diversity of cultures within the country. This and the majority of speeches made by the Dakar Pilots SG, organizing committee Chairman, Dakar Port Authority director and the Senegal Ports and Fisheries minister, were all made in French — even Simone Pelletier, IMPA President, made his welcome speech partly in French (we later learned that there was a translation service available, which we picked up later).
The morning session was a bit of a media circus, with several TV crews and many journalists thronging the crowd. The late morning session started with a minute's silence for the five pilots, including our own Gordon Coates, killed since the last conference. Simone Pelletier and Nick Cutmore spoke, after which we broke for lunch.
The afternoon marked the start of professional presentations that would continue through the week.
Captain Mark A Poisson of the Marine Accident Investigation International Forum (MAIIF) explained the work of the Forum to improve the quality of casualty investigation. The Forum has recently released a code (MSC 255), Guidelines to Assist Investigators. It has also recently released two safety posters, one for 'Entry into Enclosed Spaces' and the other in conjunction with IMPA on 'Pilotage Safety'. A link to these is here https://maiif.org/maiif-safetyinitiatives/
Matthew Williams from the International Chamber of Shipping is the Senior Marine Adviser at the ICS. He updated us on the 2016 Pilotage, Towage and Mooring Survey. The Chamber's members, ships' masters around the world, completed this survey. The results of this were for the most part positive with regard to compliance to A960. He stressed the importance of completing a written MPX and avoiding verbal-only responses. He said that the major issue was noncompliance with regards to PPE, some pilots having limited PPE and some ignoring it altogether.
Ship manoeuvrability and the current focus on reducing pollution will have an effect on ship design, particularly regarding slow speed manoeuvrability. Many systems now gain additional power from smaller engines and shaft generators. There was discussion of some of the issues with regards to standard ship design.
Technology is driving forward at quite a pace and the correct use of autonomous systems and autonomous ships is a concern. Information exchange will be crucial to ensure that correct systems are adopted correctly.
Johan Gahnstrom from Intertanko explained about the various subcommittees that his firm uses and many publications they produce. The aim of the tanker owners is to achieve zero fatalities, pollution and detention.
Paul Thompson BMT and Don Cockrill UKMPA did a joint presentation on the impact on pilotage of autonomous vessels. Apparently, there are more then 1000 vessels already operating, though these are mostly survey vessels. These ships are a hot topic at the moment, generating a lot of consultation and many workshops on the subject.
The second day's presentations centred on engaging with governments. There were presentations by Etinenne Bodard, who spoke of his experience with the European Commission. He was followed by Paul Kirschner, a lawyer in the USA specialising in pilotage. He began with a background to pilotage and the formation of the American Pilots Association (APA). The APA works with government and employs a full time staff to lobby and develop relationships with government.
James P Roche from Canada gave a history of pilotage in Canada and posed three factors for us to consider:
1. Embrace Change — if we want things to stay as they are, things will have to change (think of Lampedusa);
2. Recognize government's new reality — dramatic shifts in the economic order and how people communicate profoundly affect whom government listens to, how they listen, and how issues are addressed;
3. Collective action makes for more powerful impact — IMPA's role as pilots' collective voice is effective, and has still more potential.
The presentations on safety were particularly relevant given the sad loss of pilots through accident. Captain Dan Johnson gave hisexperiences of helicopter operations on the Columbia River. This was especially interesting, as he used video footage to get the message across by showing the benefits of helo ops over using boats in heavy swell conditions.
Nick Lee, head of the Technical and Training Committee, gave a summary of the IECC course and how it was developed. The course has now been taken by 750 people here in the UK and has been widely adopted by all the port industry in the UK. Nick posed interesting questions to the audience, for example When do you suspend pilot transfer operations? Is it when the coxswain cannot position the boat to give a stable platform to use the ladder? Or is it when the boat crew conclude that due to the conditions recovery will be extremely difficult?
Adam Roberts, a pilot at Port Kembla, reported what he felt the accident-reporting culture in the marine industry is like. He discussed various thoughts pilots might think when presented with a dangerous ladder situation:
1.Deadly Thoughts — If I wait for the best ladder, shipping will stop … I've climbed worse … The ship is close to danger, so if I don't get on now … If I say no, I will be home late.
2. Why don't we report defective ladders? — It can feel like an exercise in futility … I've climbed it, so I'll look stupid if I report it now … It's 0200, it's night shift … I don't want to damage relationships with either the Master or customer … I want to go home, not do paperwork … I've told the Master/Third officer to take care of it. An APP has been developed within AMSA to support reporting of dangerous ladders. The App was developed using the App Wizard online App development framework.
John Pearn, our Chairman who is also an IMPA VP, gave an update on the IMPA survey on pilot ladders. There had been a positive response,which was pleasing. The survey identified that the main problems were poor rigging of ladders and the use of retrieval line. Captain Alvaro Morello, a Panama Canal pilot, took on a different theme and showed several pictures of difficult boarding arrangements, mostly concerning warships, which although not required to follow the code are encouraged to do so. He was followed by Johannes Silverston from Norway, who with a series of photos and video examples demonstrated low freeboard ships and the difficulties of boarding these. It was interesting to hear that in the last 20 years Norway has had eight serious boarding incidents, seven of which occurred on low freeboard vessels.
It is clearly a major problem and the code doesn't currently allow for these vessels.
To finish off the session on boarding and landing, Adam Roberts explained about his work at the IMO with regards to pilot ladders. He is very active and knowledgeable in this field — and if you haven't yet visited the Facebook group #dangerous ladders I recommend you take a look.
The third day of conference was a break from presentations and time for some well earned R'n'R time with family and friends to Bandi game reserve and Pink Lake. Our convoy of seven coaches had two police outriders and an ambulance! The Bandi game reserve is a private park established to protect the original flora and fauna and to re-introduce native large mammals of Africa that have been extinct for centuries in the country because of loss of habitat and poaching. It was all very enjoyable and we saw many animals, including rhinos, giraffes, buffalo and ostrich, as well as many rare and colourful birds.
We had refreshments by a large waterhole filled with crocodiles before we set off towards the coast. Open top trucks took us to the beach for a ride across extensive sand dunes. It took some time to ferry everyone, so some of us were encouraged to walk allegedly 800m through deep sand
to the beach. These 800m turned out to be 1.2km, so we managed to flag down a passing truck before we passed out in the baking midday sun. On arrival at the beach Bedouin style tents had been set up along with refreshments and a buffet lunch. There were 35 soldiers protecting our party and anyone not in our group were politely told to vacate the area. The beer and wine ran out quite quickly but there were about 10 quad bikes, several camels and a couple of Land Rovers to play on for those interested. A few hardy souls braved the water, although there was quite a surf running with a strong rip tide. There was some panic as we eventually left the beach when the organisers found a bag of clothes with an expensive camera, which however was re-united with its forgetful American owner the next day at conference. Our final stop was at the Pink Lake, a large shallow lagoon located a few hundred metres from the sea and surrounded by dunes. It's supposed to get its colour from the presence of microorganisms and the high concentration of minerals. I have to say it wasn't very pink the day we visited but a bit green round the edges.
The fourth day of conference saw the recommencement of technical presentations. The first two of these were by pilots from the USA and France on handling container ships. Captain Eric Von Brandenfels of the USA used several video examples
to show how they handle in different wind conditions these VLCV up to 400m long. When these ships first started trading they used to require four tugs, which resulted in the owners pleading poverty. Now they are worked with three tugs in total, two tugs aft. This type of manoeuvre is described as T-squared. Alex Lancelot, Port of Le Havre, explained that in his port large container ships longer than 350m have two pilots. Le Havre has developed a new container terminal with ten berths. A 700m turning circle and 450m wide channel has no draft restrictions. When dealing with Q class container ships, two tugs are fast aft.
To allow more time for the MPX pilots always board by helicopter. Pilots have to undergo simulator training three times annually, and the port has recently introduced a new class of pilots for vessels more the 366m, these pilots having to complete six months training on vessels longer than 330m and then another six months on vessels longer than 350m. The main issue for these pilots is the wind. Nine tugs are available in the port, the largest being 140 tonnes bollard pull, the smallest being 60 tonnes. When planning the passage and when taking a decision to enter, pilots rely heavily on detailed wind readings.
The next two presentations on Standard Conning Commands with Pod Drive vessels were given by Captain Cai Bin of China and Captain JD Giles of France.
IALA were appointed several years ago by IMO and have five working groups. These committees aim at developing common best practice standards through publication of IALA Recommendations and Guidelines. In essence, only pilots can perform pilotage. Digitising pilotage as a maritime service is not realistic, is not safe and ignores what the essence of pilotage is. However, pilotage has been added to the list of services in the MSP-6. Concerns remain that this could lead to shore-based pilotage via VTS, so we will make efforts through IMPA to have it removed or the role of pilotage redefined.
'PIANC Friend or Foe' by Captain J Pearce of OMC related Harbour Approach channel design guidelines. These define the vertical and horizontal dimensions of harbour approach channels and the manoeuvring and anchorage areas within harbours, along with defining restrictions within a channel. The presentation was related to how you can use the guidelines for either developing a new port or for redesigning an existing channel for larger vessels.
'LNG Fueled Ships and LNG bunkering' by Captain Goag SengMin was a presentation of various slides on LNG operations. There are currently 96 LNG fueled ships in service. With the reducing cost of gas and a wide global supply it is expected that this number will increase and we will see a global shift to LNG powered ships.
The last presentations were on Continuous Training and Proficiency given by Captain Carl Robitaille of Canada. Carl started his presentation by defining what a Liberal Profession is as defined by the European Council. 'Liberal professions accept responsibility and serve the common good, they are independent in their expertise and from the interests of third parties and practice their professions autonomously. Liberal professions provide high quality services and high standards of knowledge-based services.' Clearly, marine pilots and liberal professions share common ground. But how about continuing professional development? And how do we compare with respect to continuous proficiency? Carl then showed the CPD requirements for various professions, including lawyers, dentists, and doctors. On average they do at least 40 hours of CPD training every year, which is obviously considerable when looking at A960 by comparison. Carl then went on to describe the Canadian Training and CPD standards, the structure of training being in three parts — Part A is standard training, Part B is development and specialization, and Part C is about regularisation. Peter Lilley from Australia talked about how in the last two years the Australians have developed a national standard CPD programme. This programme is web based and can be adapted to fit into a port's own procedures. Pilots have to send photocopies of all documents and certificates to update the system, which has four levels of access and all pilots pay a nominal annual subscription.
Phil Thompson of BMT spoke about Port Development and Port Expansions: the role of Pilot Simulations. He began by asking if we really get what we need from simulations and how we adapt and develop them. There are sometimes problems with validation of models working from real ship's manoeuvring data. He then gave examples of some of the work that BMT has done, including support of planning and development in over 500 ports in the last ten years. A network of trained pilots familiar with either specific vessels and/ or ports undertake the simulations, data from which can then be used to develop new clearing distances and transit bearings, port procedures (and emergency planning in the case of tug and terminal failures). Other examples of pilot training and simulation were made by a wide variety of pilots across the world. My thanks to Captain Seringe More Gaye of Senegal and Captain Taric Bourassa from Morocco.
Captain JD Giles of France. IALA were appointed several years ago by IMO and have five working groups. These committees aim at developing common best practice standards through publication of IALA Recommendations and Guidelines. In essence, only pilots can perform pilotage. Digitising pilotage as a maritime service is not realistic, is not safe and ignores what the essence of pilotage is. However, pilotage has been added to the list of services in the MSP-6. Concerns remain that this could lead to shore-based pilotage via VTS, so we will make efforts through IMPA to have it removed or the role of pilotage redefined.
'PIANC Friend or Foe' by Captain J Pearce of OMC related Harbour Approach channel design guidelines.
During various presentations on portable pilot units Captain Peter Dann from Australia introduced an interesting feature of their system, which can record the voice with a PPU. This capability allows playback for trainees, who are required to record passages, and this playback is analysed later to see where improvements can be made. Peter also highlighted some issues with the system, including font sizes, target swap and AIS data, Bluetooth and wireless drop outs, freeze ups, aerial connection problems, and pattern matching and confirmation bias.
If you weren't there you missed a lot!
Leave a Reply