Training Courses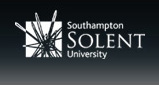 Scaled ship handling courses

Warsash Maritime Academy
Roger Hilton Ellison lives on the Isle of Man. This year a special ceremony was held for him at the Governor's residence in Douglas to present him with two World War II medals, the Arctic Star and the Ushakov Medal.
In 1943 Roger Hilton Ellison joined RMS Scythia as a Junior Ordinary Seaman on the day of his eighteenth birthday. In November 1944 he set sail with the Arctic Convoy taking thousands of Russians back to Russia for landing into Murmansk, a very dangerous and treacherous journey. He was awarded with four medals for his services, the 39-45 Star, the Atlantic Star, the Italy Star and the Victory Medal. Now 70 years on he has received the Arctic Star medal and Ushakov medal.
In March 1945 Roger joined the pilot service in Liverpool as an apprentice. He served a six-and-a-half years' apprenticeship, gaining his initial pilots licence in 1951 and his First Class licence in 1955. After this he worked as a Company Pilot for
ESSO Petroleum for 12 years and then HAPAG LLOYD and French Line for a further ten years until retiring in 1988, having served 33 years working within the Liverpool Pilot Service.
His family wrote to Pilot Magazine about how proud they are of Roger because of what he has achieved in the service of our country. They are pleased that he has been recognised, deservedly, along with many fellow seaman who are still able to wear these special medals without reserve.
It's disgraceful that successive Governments and stuffy medal committees took 70 years to formally recognise the horrors suffered by those who served on the Arctic convoys despite the Russians awarding the special Ushakov medal which the British government then denied veterans permission to accept because the honour went against rules governing medals given by other countries! It wasn't until 2013 that the awarding of the Ushakov medal was made an exception to these rules by the British government. Finally, again in 2013, after years of campaigning (which many of us participated in) The Arctic Star medal was commissioned and awarded to the heroic arctic convoy veterans. Tragically, and to the eternal shame of our Governments, the vast majority of those who survived the convoys didn't live long enough to receive the medal !  JCB
Leave a Reply