Training Courses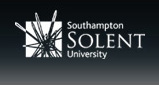 Scaled ship handling courses

Warsash Maritime Academy
Charlie Wood retired at the end of September after 24 years piloting in Fowey. Charlie started his seagoing career with the British and Commonwealth Group in 1969. During his time there he spent a year as 2nd Mate on the SS Argyllshire, his favourite ever ship. With the decline of the traditional cargo ship fleet he left in 1977, joining Harrisons(Clyde)Ltd, another company he has nothing but praise for. In 1981 with the arrival of a family he transferred to their offshore vessels division, Stirling Shipping, where he remained as Master until becoming a pilot in 1989. He did return to Harrisons in 1991 to spend a couple of months as Master on a panamax bulk carrier which included a transit of the Magellan Straits, finally fulfilling that boyhood ambition to be the Captain of a "big" ship just like his father before him.
Charlie joined the Fowey pilots in 1989 which included the port of Par. Until the last few years Par was also a busy port within the district but when that was closed and trade declined in Fowey the Fowey pilots took on a contract to service Plymouth alongside their three employed pilots. With Charlie's departure this arrangement came to an end. 
At his retirement party his colleagues presented him with a beautiful scale model of the SS Argyllshire. Along with his wife Cindy he has now decamped to his house in South Africa where he intends to winter from now on.
Editor's note:
My wife and I had a lovely summer break in Cornwall and on one of our day trips visited one of Cornwall's hidden treasurers, the town of Fowey. Fowey has a long history as a coastal port and it is important to remember the significance of these small ports to their communities. The front cover picture is of the lower area of the harbour. I would like to thank Captain Paul Thomas, Harbourmaster & Pilot for the hospitality he showed Kerry and I when we visited him. Paul shared with us that shortly prior to our visit, none other than Sir Richard Branson had graced his Harbourmaster's office!
Mike Robarts
Leave a Reply