Training Courses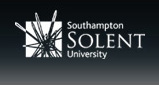 Scaled ship handling courses

Warsash Maritime Academy
December saw the closing of the dedicated PNPF office due to the retirement of the Secretary, Debbie Marten.
Debbie joined the PNPF in August 1989, as assistant to Jan Lemon, and took over as Secretary when Jan retired in August 2002. In those days the pension world was more sedate, and the usual debate at meetings was how to use the surplus – how things have changed.
Soon after this the Trustee decided that it was no longer necessary to maintain an office in Southampton Row, London, and Debbie was put in charge of finding an alternative (more convenient) office. In September 2003 the secretariat moved to the office in Sevenoaks. The move involved a tremendous amount of "extra" work for Debbie and the other staff, but thankfully all went smoothly and members never noticed the transition.
Debbie retired on the 31st December, and her last day at work was the 14th December. The specialist pensions administation company, Capita Hartshead have been appointed to provide secretarial services to the trustee, and that transition has happened as I write. Again, hopefully members will not see any change but the move involved much extra work by Debbie, Loretta and a sub-committee from the trustees. Thanks go to all concerned.
At a farewell dinner in November Debbie was presented with a decanter and glasses from the UKMPA, and a splendid ships' clock from the trustee.
On behalf of all PNPF members, past and present, I wish Debbie and Tom a long and happy retirement.
Joe Wilson. Trustee.
Leave a Reply