Training Courses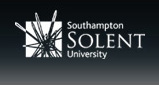 Scaled ship handling courses

Warsash Maritime Academy
John joined the London Nautical School in Stamford Street, London in 1953 leaving in 1959 to work during the summer for Odell's passenger craft on the Thames.
On the 5th September 1959 he travelled on the Orient Express to Venice to join the Cape St David as indentured apprentice for Mitchell Cotts (Saint Line) – he had just turned sixteen. The next ship was a trip of two years and seven days when the company then stopped trading. His indentures were transferred to Watts spending a happy time as 3rd and 2nd Mate travelling worldwide. He joined MacAndrews as 1st Mate sailing from London and Liverpool to Spain, during this time obtaining his Master's Certificate. After sailing as Master to the Middle East, he returned to the Thames joining the GLC Sludge Boats, which were working week on week off in the 70's, quite unheard of in those days!!
He joined the pilotage service in 1989 when the PLA were recruiting after becoming the CHA for the Thames.  .Initially working as a sea pilot he shifted to the river, which covers Gravesend to London, then as a Bridge Pilot covering the district to Putney taking in 21 bridges. Working with Peter Widd and John Reid, the other two Bridge Pilots, they covered some fascinating jobs. One of the most memorable of these being the Concorde coming down by barge to be transported to Scotland. Another was to take Taklift (a heavy lift crane barge) up to the London Eye and Charing Cross Rail Bridge. When the forward tugs were through one bridge whilst the after end was still going through the previous bridge!! When the Spirit of Chartwell came to the Thames she was assessed by John and John Reid and in 2012 the owner Philip Morrel asked if John would be available as Master for the Royal River Pageant. This was a very great honour, as at the same time John was the Master of the Honourable Company of Master Mariners. After several trials some anomalies appeared. As a Pilot one cannot be the Captain of the Vessel as well, so he had to undertake a PEC (which luckily he passed.) He had also to take a Boatman's Licence with a Local Knowledge Endorsement, which he was also relieved to pass!!
John's last job was HMS Sutherland, the adopted ship of the Honourable Company of Master Mariners which left King George V lock which he'd sailed from many times, down to Gravesend, but instead of disembarking, stayed on to Portsmouth."Captain Al Wilson and his staff couldn't have made it a more wonderful last trip." He swallowed the anchor on September 30th 2013
John is delighted to have had a long and wonderful career. "When your job is your hobby, nothing can be better".
Leave a Reply