Training Courses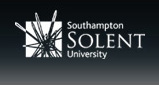 Scaled ship handling courses

Warsash Maritime Academy
Richard was presented with a painting of Liverpool pilot cutter No1
Having discarded the thought of a promising career as a rugby player and joined the Liverpool Pilot Service as an apprentice in 1967 and after a memorable apprenticeship, Richard went to sea to obtain the required sea time for pilotage, serving with various companies culminating as Master with Maersk. He was accepted as a Boston Pilot in 1987 and was first elected to the PNPF as an Alternate Trustee in 1998 becoming a Full Trustee in 2002. He became Chairman of the Trustees in 2006 and was fully engaged in the 'Court Case' during his watch. Richard's service as a Pilot Trustee has been exceptional, not only in the length of time he served but also in the time and energy he applied to his duties. The knowledge and experience he has gained in that time is immeasurable and he will be sorely missed as he embarks on ventures anew, retiring to Liguria in Italy. Richard has been married for 38 years to Rita, a native Italian from near Livorno and they have bought a property with 12 acres of land and have a number of options to decide on in the next few months as to what to do. Some golf and a new pool are definitely on the agenda! Working at Boston, juggling tides with the needs of his colleagues and performing his role as a Trustee is not an easy thing to do, most especially in recent years as Chairman of the Trustee dealing with the 'Court Case'. At Richard's last meeting he was presented with a Ship's decanter from the UKMPA and a picture of a Liverpool Pilot Cutter was presented by the Chair of the Trustees, Heather McGuire. We extend our thanks for all that Richard has contributed to the world of pilotage and we wish Rita and Richard a long and happy retirement together in Italy.
Nigel Allen (Southampton)
Richard's retirement as a pilot was also marked by a cruise on the River Witham where, on a glorious day, a group of around 40 friends and family celebrated a remarkable career. Richard paid tribute to his colleagues and Rita for their exemplary support, especially during his time as Chairman of the trustees.
PNPF members owe a great debt of gratitude to Richard for his time and commitment to the fund and I'm sure that they will wish to join me in wishing Richard and Rita a long and happy retirement in Italy.              Joe Wilson (Tees)
Leave a Reply