Training Courses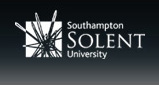 Scaled ship handling courses

Warsash Maritime Academy
SEA OF GLORY: Nathaniel Philbrick
The book is a detailed account of the US Exploring Expedition undertaken between 1838-1842. The primary role of this expedition was to survey the Pacific from Antarctica to the NW coast of the USA in order to provide more accurate charts for the US whaling fleets.
The secondary role was as a scientific voyage of discovery. Politically this voyage was not high on the priorities of the US government and consequently it was led by a relatively junior Lieutenant Charles Wilkes. Although totally dedicated to the expedition, Wilkes was a controversial choice and a total egoist who rapidly fell out with most of the other officers.
However, of particular interest to pilots is that of the six ships chosen for the expedition two were New York pilot schooners. The Sea Gull was the ex-New Jersey and the Flying Fish was the ex Independence. Both around 100 tons dwt, and 75ft long these craft were specifically chosen for their manoeuvrability which made them ideal for survey work close inshore.
The Sea Gull was lost with all hands early in 1839 in an unknown location off Chile following the first expedition to the Antarctic as the flotilla sailed north to Valparaiso. The Flying Fish however survived to complete the expedition. Despite being totally unsuitable for navigating in ice, damaged and leaking, Flying Fish actually achieved the distinction of sailing the furthest south during the first voyage to the Antarctic reaching within one degree of the latitude reached by Captain Cook. The account of this is worth the price of the book alone!
Also of note to pilots is that Wilke's ship Vincennes and thus the expedition were saved by the skill of the British pilot, Edmund Fauxall departing Pago-Pago in October 1840.
Nathaniel Philbrick brings to life the characters and events and for those of you unfamiliar with this author I can also recommend "In the Heart of the Sea", the story of the whaleship Essex. JCB
Sea of Glory. ISBN 0-00-712116-4.
Harper Collins Paperback (RRP £8.99) or hardback (RRP £20)
Leave a Reply