Training Courses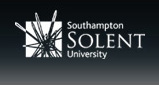 Scaled ship handling courses

Warsash Maritime Academy
SECTION COMMITTEE
As usual your committee has been working behind the scenes in the interests of members and the following is a brief resume of their work during the last quarter.
Joe Wilson
Has been involved with Barrie Youde in preparing UKMPA's proposed changes to the Pilotage Act. He has been working on the triennial valuation of the PNPF, and has had meetings with CHIRP, NUMAST and the DfT.
John Pretswell
Dealing with the on-going administration work of Secretary and Treasurer, keeping the accounts and correspondence up-todate along with preparing paper work for the PNPF trustee elections later this year and the Section Committee elections for the 2005 conference.
Don Cockrill
Since April Don has attended meetings with the following bodies as representatives of the UKMPA :-UKSON – where there was a full and varied agenda including offshore renewable energy systems, the Sunk and Minches traf.c routing proposals, an update on the PMSC review of compliance and standards (which to date appears to have stalled for some reason!) and a variety of other matters, all of importance to UK mariners. NAV51 – attended on the .rst day.
MAIB – professional input into some investigations.
In addition to those meetings Don has taken James Weeden from the DfT on a piloted passage on the Thames and dealt with correspondence on pilotage standards and the PMSC with the DfT & MCA in preparation for the next working group meeting
Paul Haysom
Has had meetings with Ropner and Circle insurers to arrange new cover to replace the previous N&G policy and also bring our insurance policies more in line with current legislation.
Dave Devey – Continues valuable work in support of the HPL Humber pilots and other legal issues.
Kristian Pederson – Kristian is still an authorised pilot for SE Wales but has been suspended by ABP. As reported in the Chairman's report the UKMPA and T&G are supporting Kristian in a claim against unfair dismissal.
IMPA
Geoff Taylor
In his role as Senior Vice President of IMPA Geoff has had to deal with the sad death of IMPA President Hein Mehrkens and the following is Geoff's report on IMPA which of course ties in closely with the UKMPA Section Committee's agenda:
Some significant aspects have been our efforts to remove the term shore based pilotage from the IALA manual. This has raised concerns in the Netherlands but we shall seek to support our colleagues wherever they operate in asserting that pilotage is an activity that should take place on the bridge anything else is a lesser service and ought not to be defined using the term pilotage. Our activities at IMO are as relevant as ever and we are increasingly supported by pilots in their national delegations. Recent press reports of the new Shipping Minister, Steve Ladyman's comments on quality echo the cry we have been making for some years- what is needed in the maritime industry at large is not a set of minimum standards but a raft of quality criteria. Let us set the bar at a level that people need to stretch towards rather than duck under. The outsourcing in 1987 of the pilotage standards to a disparate array of CHAS who encompass a whole range of standards from excellent to abysmal is one area he may wish to revisit
at some stage. At the very least it ought to be possible for the PMSC to legislate away
the most minimal levels of pilot qualification and monitoring
OTHER TOPICS
Our executive have a couple of committees one of which works on the grandly titled Strategic Governance which should keep us focussed in the future. Our pilot ladder committee is working steadily on a package of measures to take to IMO in the fullness of time.
I had a useful meeting with Deep Sea and Coastal pilot's Pat Brooks. She now has our policy documents on competition and is fully aware of our reasoned opposition to the EU Ports package- On that topic, we wrote personally to all MEPS with our own position paper in support of EMPA and were relieved to note that large population blocs are beginning to respond in curbing the powers of the unelected commission. IMO Nav51 was relatively uneventful for us on issues though we watched with interest a battle over the introduction of electronic charts – rather more heat than light was generated! We attend the IMO MEPC as there are three papers on pilotage in relation to Particularly Sensitive Sea Areas (PSSAs). The rules for the creation of PSSAs are being significantly tightened, but those already approved are already through the door. We shall continue to press for a regime which will produce the desired safety outcomes (an end to competition) in Australia. The autumn will see visits to Canada and Uruguay in support of our member and regional associations there. We can not control all aspects of our world or I would not be doing this job but we can take pride and satisfaction in the fact that many of the world's pilots (around 9,000) are united under the IMPA banner and our aim is to retain the respect we have gained in past years as a very vital and productive cog in the huge wheel of world trade.
Leave a Reply