Training Courses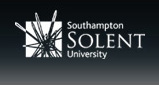 Scaled ship handling courses

Warsash Maritime Academy
SECTION COMMITTEE
It is easy for the general membership to forget the vast amount of work undertaken behind the scenes by the Section committee on their behalf. The following is a brief update on work during the last quarter.
Vice Chairman:

Joe Wilson

continues administrative work and attends meetings supporting Chairman Les Cate

Treasurer: John Pretswell continues with on-going administration work of Secretary and treasurer, keeping the accounts up to date and preparing budget for 2005 conference. Finalising the paper work for the PNPF trustee elections for voting in November.

Finalising the paper work for the Section Committee elections for the 2005 conference.

Don Cockrill: Preparing the UKMPA position on the PMSC and National Occupational Standards for pilots for presentation to the MCA working group on standards. Monitoring MAIB reports for items of relevance to UKMPA members. Likewise with IMO papers.

Geoff Taylor: IMPA President Geoff has continued to be tireless as the UKMPA's "foreign ambassador"! Geoff attended the Biennial Congress of the Canadian Marine Pilots Association and gave a well received presentation. As with all these meetings many important contacts are made on the fringes of the conference and Geoff has established a good working relationship with the secretarygeneral of the IMO, Efthimios Mitropoulos. Geoff ensured that IMPA fully supported the IMO World Maritime Day initiative. With this year's theme being "International Shipping, The carrier of World Trade" Geoff successfully arranged for pilots to take a journalist on board for a piloted passage.

Most recently Geoff has attended the Seatrade London International Maritime Convention. All these initiatives have resulted in positive press stories about pilots and pilotage and are slowly helping to break down the "them and us" barriers that all too often exist between pilots and port management. We all have a common interest in ensuring a port's success. Paul Haysom: Finalising the insurance policies for presentation to conference for approval.

Kristian Pedersen: The preliminary hearing to consider a full employment tribunal action for unfair dismissal against ABP was successful and a further hearing is set for November. Whilst all this has been going on Kristian has had to find alternative employment and I understand that he has secured a pilotage job in Nigeria. We wish him well. Kristian's departure has created a vacancy on Section Committee for Region 6 and this has been filled by John Pearn from Milford Haven.
Leave a Reply