Training Courses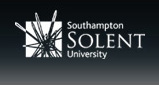 Scaled ship handling courses

Warsash Maritime Academy
Retirement Dave Devey
David Devey is the archetype pilot. I am privileged to be his contemporary. Of unprepossessing appearance and blunt manner he wins few friends by his more-or-less permanently scowling visage. He has proved, however, beyond any doubt, to possess the integrity of an uncut diamond and the grace of a pure-bred swan. His brilliance was first evidenced at the age of eleven when he won a scholarship to Birkenhead School, a high-level academic crammer which had earlier produced FE Smith – Lord Chancellor, first Earl of Birkenhead and close personal friend of WS Churchill. DD's subsequent life was not lived on quite such a glittering plane, but his contribution to the world of pilotage has been every bit as great as anybody else has ever made to broader public life. During his apprenticeship he was hospitalised by a long period of tuberculosis and, for a while, his entire career was in doubt. Nothing daunted, however, he was licensed at Liverpool at the age of 24 in 1966. Nobody has ever doubted, from that day to this, either his competence as a navigator or his command of a bridge. He has remained first and foremost a practising pilot during a career which included, during Liverpool's dramatic decline in the 1980s, a period of several years of service in West Africa. As it is said in Liverpool (and possibly elsewhere) he carried his bag. Shortly after his return to Liverpool, the introduction of the 1987 Pilotage Act obliged him to take a closer look at pilotage politics. He was elected a representative at Liverpool at about the same time that I retired from pilotage and had chosen to read law. It soon became clear that the introduction of the 1987 Act had been a disaster at Liverpool, where the majority of pilots had accepted the CHA's terms of employment and were obliged to accept the unfortunate consequences, apparently for all time. In a body of mature pilots, competent, independent and generally blameless, the loss of their former independence as self-employed men was a matter which DD and others sought to redress. He was elected to the UKMPA Section Committee at about the same time. In 1993 DD and the late Bobby Moses asked me if in my view the Act would allow employed pilots to revert to self-employment by choice. I said that it appeared to do so. DD took further advice from several other lawyers. All confirmed the same view. By 1997, through argument, persistence, integrity and professional pride DD had led the pilots of Liverpool out of their hated employment and back into a position where once again, through the creation of a formal co-operative and scrupulous invigilation of pilotage accounts, self-respect was restored and they re-emerged as the independent professionals and principals which the House of Lords has held throughout history that they should be. It was as though they had come out of jail. To have procured such complete, obvious and paramount success out of circumstances of unmitigated disaster is an achievement which few other pilotpoliticians (if any) have ever made.
Selfishness is a word which is unknown to DD. Through his service on the UKMPA Section Committee he was only too well aware of the depression and dissatisfaction which afflict the pilots of other ports where direct employment by the CHA exists. Through his success at Liverpool he was after many years able to demonstrate to the pilots of Belfast that, provided only that they had the stomach for a fight if necessary, they too could revert to the privileges of self-employment and shed the unnecessary yoke of employment. Belfast responded. They were (as if anybody ever needed to ask a Belfast man) game for a fight. On 1st December 2006, the pilots of Belfast reverted to self-employment. Three weeks later, on 20th December, a delegation attended DD's retirement party at Neston Cricket Club, near Liverpool. The gratitude which they expressed to DD (to say nothing of the smiles on their faces!) was, beyond any question, the most heart-warming scene I have ever witnessed during a lifetime in the world of pilotage.
Similarly, the members of Humber Pilots Ltd have had no more doughty advocate; and nor could they have wished for one. He alone has maintained the legal battle. After the collapse of the HPL Employment Appeal Case, it was DD alone who sought further legal advice, enquiring whether there might, perhaps, be a stone which is yet unturned? DD is the first to recognise that a vast amount of work remains to be done to protect and promote the interests of the pilotage world. He would be the last man to pretend that his work is complete. It remains to be continued by those of us who remain in harness.
DD, I salute you and I thank you.
Barrie Youde
Retirement: Paul Haysom
This year two long serving members of the Section committee, Dave Devey, Liverpool (Region 5) and Paul Haysom, Great Yarmouth (Region 2) stood down due to retirement. During the conference proceedings Joe Wilson made a presentation to Dave and Paul in recognition of their dedication to the UKMPA. Both members received warm applause from the delegates present.
Paul Haysom, who was presented with a fine pair of binoculars, will be particularly missed by the small ports members (who have both financial and logistical difficulties in attending the annual conferences) since he provided a valuable link as their representative. In this role, coupled with his remit to encourage recruitment he has managed to ensure that pilots in the smaller ports were made aware of the benefits of memberships and their membership has increased during Paul's time on the Section Committee. Paul's main brief however was dealing with insurances and during the last three years, following the withdrawal of pilots' unique cover by Navigators & General, Paul found himself having to negotiate a policy with a new insurer. It is to his credit that the new policy with Royal & Sun Alliance arranged through Circle Insurance brokers has delivered additional cover for a similar premium. Dave Devey received a golfing trolley and a new copy of the Pilotage Act! Tributes to Dave's dedication to the pilotage cause appear on pages 11 and 12.
Leave a Reply