Training Courses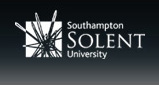 Scaled ship handling courses

Warsash Maritime Academy
My father, Captain J.A. Simpson, died on 29th December 2006, in his home at Lower Largo, Fife where he had been born almost 93 years earlier. The son of a shipmaster who had just "gone into steam" after 23 years in sail; the grandson of a seaman killed in a fall from aloft and the great-grandson of a schooner master, it was almost inevitable that he should follow a career at sea. However, his seafaring started at the tender age of 3 months when he and his mother accompanied his father on a voyage to the Mediterranean in the s.s Satrap.
At the end of the First World War, his father took command of Sir William Garthwaite's three masted barque Garthsnaid. Once again, young John and his mother accompanied him, but, this time, on a much longer voyage which was to last 2 years and 4 months. Three roundings of Cape Horn during this voyage and his subsequent Master's Certificate duly qualified him for full membership of the International Association of Cape Horners, something of which he was particularly proud.
His own seafaring career commenced in January 1930 when he signed indentures with the Commonwealth and Dominion Line Ltd. He obtained his Second Mate's Certificate in April 1934, but, in the midst of the Depression, the Commonwealth and Dominion Line had no berths for junior officers. However, the Company were manning the m.v. Port Gisborne with a deck crew made up of ex-apprentices who had passed for Second Mate. John was offered an A.B.'s job in her which he readily accepted. He was to remain in that ship for 18 months, being promoted lamp trimmer on his final voyage. He obtained an officer's position as 4th Officer of the s.s. Port Caroline in July 1936, but, as he was to say himself, "For the first time since going to sea, I was unhappy in that ship." He left her and the Port Line in June 1937.
Jobs were still hard to come by, but he obtained a 3rd Mate's berth with R. Chapman & Son, joining the s.s. Innerton in Rotterdam in August 1937. He was to remain with that Company for 71/2 years. On passing for First Mate in November 1938, he was promoted to 2nd Mate of the s.s. Demeterton. In April 1940 he was promoted to Mate of that ship, and, as he often recounted, "was married in Glasgow during his lunch break!" Passing for Master in April 1941, he was appointed Mate of the s.s.Hermiston for a long voyage of almost 2 years. Finally, in June 1943, at the age of 29, he was appointed Master of the s.s. Generton.
During the war years he had a number of narrow escapes, being in one of the last ships to leave Narvik prior to that port falling to the Germans. The "Hermiston" was the second last ship out of Rangoon before that city was seized by the Japanese. However, the nearest that he came to being killed was whilst the "Demeterton" was in drydock in Birkenhead in December 1940. He was in his cabin with his wife and the Captain and his wife, when a 100 lb bomb penetrated two decks above, passing through the bunk and drawers and the deck below, before continuing on through the 'tween deck and exploding in the lower hold. The only injury was to the Captain's wife, whose back was badly scorched.
In early 1945, with his name in for both the Forth and Thames pilotage, John thought that it would be wise to join a coasting company. He was appointed Mate of William Robertson's m.v. Jacinth and subsequently served as Master of the s.s. Empire Conclyde, s.s. Fluor and m.v. Jade.
He was appointed as a Forth Pilot in January 1949, being licenced for the pilotage district and the ports of Grangemouth and Alloa. In 1957, in order to return to his beloved Lower Largo, he transferred to Methil, at that time still Scotland's largest coal-exporting port. He was to remain at Methil, later amalgamated with Burntisland, until retiring in February, 1979.
The pilots from the Fife ports also served on the "Inward Firth" conducting ships upriver to Leith and Grangemouth from the cutters stationed at the Bass Rock and Inchkeith, and, from 1969, using the shore station at Granton. He served as a Pilot Member on the Board of the Authority, and was an enthusiastic member of the Scottish Guild of Pilots. At all times he was a great inspiration to younger pilots.
All his leisure activities were associated with the sea. Until reaching the age of 84, he fished for crabs and lobsters from a dinghy which he always hauled up and down the beach. He loved to fish and to sail, and was a founder member of the Largo Bay Sailing Club. An avid reader, he had an extensive collection of nautical books, many concerned with sailing ships.
After a long and very happy marriage of almost 40 years, John's wife, Peggy, died in 1979
only 6 months after he retired, which was a bitter blow. However, his retirement,
surrounded by his family and with the subsequent friendship of Sheila, was also to prove
an enjoyable period of his life.
He will be sadly missed by my sister Margaret and me and our respective spouses, John and Barbara. The four grandchildren, four great grandchildren and the wider family have lost a beloved Papa.
James W Simpson
One Response to "Simpson, John A"
Leave a Reply