Training Courses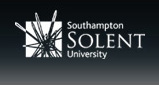 Scaled ship handling courses

Warsash Maritime Academy
The Great Port of Bristol
Once again Snowbow have managed to compile a high quality collection of film footage recalling the golden age of British shipping. In this episode the focus is on the port of Bristol. Starting with some remarkably high quality film from the early 20th century one is immediately taken back into an era where all cargo was manhandled and all the docks were bustling with human activity. The many and varied cargoes and companies are all identified as well as the ship yard of Charles Hill and Son. In more recent times the ships of the1950's -1970's are very well documented with film from two enthusiastic ship spotters, Ray Perry and the late John Norton. Thanks to them we can now enjoy an endless stream of ships entering the river and the locks of Avonmouth and Portbury. From a pilotage point of view these clips provide a clear indication as to the considerable skills employed by the pilots on the tricky winding river with some impressive tidal flows. To supplement the nostalgia, the DVD also contains an up to date tour of the Avon on board the 1935 tug John King which was built in the Charles Hill yard and is now preserved by the Bristol Industrial Museum as a "living" exhibit providing day trips throughout the year. There is also contempory footage of the ships and trades of Portbury and Avonmouth.
Episode 25 of the "Great Liners" series The Great Port of Bristol
is available in video or DVD formats from the Snowbow website: www.snowbow.co.uk  or:
145 The promenade, Peacehaven, E. Sussex BN10 7HN. Tel/ credit card order line: 01273 585391.
The cost of the video is £16.95 (DVD £17.95) plus 1.00 P&P
MARITIME MEMORIES CRUISES
These cruises are becoming increasingly popular due to their being organised by seafarers for seafarers. Full details can be obtained from the website:
www.maritime-memories.com  or e-mail: snowbow.productions@virgin.net
Tel: 00 44 (0)1273 585391
 JCB
Leave a Reply