Training Courses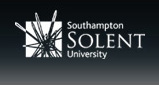 Scaled ship handling courses

Warsash Maritime Academy
The Port of Tilbury has invested £250,000 into restoring a historical landmark, which features prominently on the Thames skyline. The cupola, the ornate dome structure which can be seen atop the London Cruise Terminal at Tilbury, has been in situ since 1929 and has recently been taken down in order to perform essential restoration work.
As the cupola is a listed landmark, which has been a distinctive part of the architecture at Tilbury for many years, the nature of the restoration is extremely delicate. At entirely its own expense, the Port of Tilbury has undertaken an extensive renovation project in order to preserve the cupola and prevent its collapse.
The project, which is being carried out by the port in conjunction with Haydn Evans Consulting and J.W. Steele & Sons Ltd, is set to take 14 weeks. Many materials are being custom built for the project, such as bricks cut and designed to match those used during original construction of the cupola 84 years ago. Much of the steel frame has corroded and expansion of the metal over the years has placed pressure on the brickwork – both steel and brickwork now need replacement. Some of the wooden framework is also being replaced with sustainable Indian teak.
The cupola has a long and colourful history at the London Cruise Terminal. When the Empire Windrush sailed into Tilbury in 1948, the cupola was the first identifiable landmark to her 500 Jamaican passengers wishing to start a new life in Britain. It was also the last piece of British architecture that the Ten Pound Poms would have seen before embarking on their life-changing journey to Australia.
The London Cruise Terminal has seen a number of famous visitors over the years, ranging from novelist George Orwell, to Cliff Richard to the HM The Queen.
Jonathan Catton, Thurrock's Heritage and Museum Officer, said "The cupola on top of the London Cruise Terminal is an extremely important piece of architectural history for Thurrock and the surrounding area. Many a historical event has taken place at the London Cruise Terminal since its opening in 1930 by Prime Minister J. Ramsay MacDonald and we are very grateful to the Port of Tilbury for investing such a great deal in restoring it."
Perry Glading, Chief Operating Officer for Forth Ports Limited, owners of the London Cruise Terminal, said "It is of utmost importance for us to maintain the structural integrity and aesthetic façade of the cupola, which has sat proudly on top of our baggage hall at the Cruise Terminal for many years. We believe that it is entirely worthwhile investing in such a distinctive landmark which truly shapes the skyline of the Thames."
Article reproduced with the kind permission of Forth Ports PLC.
Leave a Reply