Training Courses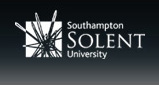 Scaled ship handling courses

Warsash Maritime Academy
Peter McArthur, a Manchester Ship Canal pilot, set himself the challenge of cycling unaided from the Eiffel Tower in France all the way to Blackpool Tower to raise funds for Cancer Research. Peter was spurred on to the challenge after a family member was diagnosed with cancer.  Knowing the challenge ahead he spent months of preparation and planning to complete the event which would mean his cycling over 100 miles per day for five days.
On the 10 June 2014 Peter set off from the Eiffel Tower on a route that would take him to Dieppe, then across the channel by Ferry to Newhaven. His route took him to Brighton and onwards to London.  After a route through London and Marble Arch he then used a route to Milton Keynes, Newcastle-under-Lyme and on to Warrington. After a stop with family and friends he set off towards Blackpool Tower to
be greeted on completion of his arduous journey.
Peter has written a short abstract about his journey which makes a convivial read. He can be contacted for a copy. You can donate to Peter's charity at
www.justgiving.com/Peter-McArthur 
Leave a Reply