Training Courses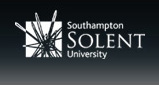 Scaled ship handling courses

Warsash Maritime Academy
Safe pilotage depends on the pilot being aware of all the elements likely to be encountered, and where required tugs will be an integral part of the manoeuvre. It is therefore essential that all pilots are fully aware of the type of tugs that have been allocated to the vessel and the tugs' operational capabilities.
When Henk published his first edition of Tug Use In Port in 1997 it was immediately acclaimed as the definitive reference work on port tugs and their use. In 2003 Henk produced a second edition, updated with new tug designs and expanded content, which was equally well received. Many (hopefully most) pilots will have referred to these books and appreciated the clear and concise detailing of the various tug types.
Since the second edition was published, the world of port towage has undergone a revolution, with many new and innovative designs now in operation. Consequently, in this third edition Henk has rewritten the text in order to provide comprehensive details of all tug designs, their operational parameters and the optimum positioning to
maximise their effectiveness. There is even a section on autonomous tugs. In addition to the tugs the book also includes a comprehensive chapter on towage equipment.
Despite advances in tug design, harbour towage is still a high-risk operation and when things go wrong a routine manoeuvre can rapidly become an accident. Tragically such accidents frequently result in fatalities to tug crews, and the ship can also be endangered. These risks and their causes are covered in detail.
Lavishly illustrated throughout with photos and diagrams, this book is an essential reference work of particular relevance to pilots, and the price represents excellent value
Update: December 2020:
NEW PUBLISHER
From 1 January 2021 books below can be ordered at the website: 
 www.stc-publishing.nl or by email: info@stc-publishing.nl
ISBN 978-94-92083-97-5 "Tug Use in Ports. A Practical Guide". Including Ports, Port Approaches and Offshore Terminals.    
ISBN 978-94-92083-98-2    "Bow Tug in Operations". Risks and Effectiveness. Guidelines for tug captains, ship masters, pilots, tug operators and fleet managers.                                                                                 
ISBN 978-94-92083-99-9     "Tug Stability". A Practical Guide to Safe Operations.
The price of the books is:
Tug Use in Port                      €49,50
Bow Tug Operations             €31,50
Tug Stability                           €31,50
Prices include 9% VAT and are ex delivery costs
Special offer from the new publisher: 
20% discount until 1 April 2021. All three books in one order: € 80.00
JCB
Leave a Reply