Training Courses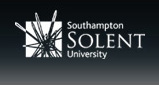 Scaled ship handling courses

Warsash Maritime Academy
The first Tyne steam cutter : Pilot of 1852
The entrance to the River Tyne can be hazardous in bad weather for vessels under sail and was very much more so before the completion of the North and South piers.This fact posed many problems for Tyne Pilots operating a 'Boarding Service'. Traditionally their craft of choice for this operation was the 'coble'. The flat sterner coble was of unique design capable of being launched and recovered in adverse weather from the gradually shelving beaches found between Berwick and the Humber. The coble was developed for use in the coastal fishing industry and as such was originally in effect a cargo vessel. In addition to its capabilities aforementioned it was unrivalled in its ability to point very high into the wind. It is inherent that with increased specialisation in any area that there will be commensurate drawbacks in others. The coble could, in in-experienced hands, be a dangerous proposition. For pilotage purposes it was redeveloped more as a fast yacht. Pilots operating solely in the vicinity of their harbour often used a variation of the flat stem coble called a 'mule' but this variant could not be safely beached in bad weather.
Tyne Pilots generally 'sought' for ships between Berwick and Flamborough and for that reason did in the main hold to their flat sterner coble. These craft could not only live at sea in the most adverse weather but also were the craft which gave the best chance of beaching safely in an emergency. The problem for Tyne Pilots was that of getting out of the Tyne entrance under sail during periods of heavy weather from Easterly quadrants and in particular during the duration of the ebb stream. For many years they petitioned the Pilotage Authority of the day, Trinity House Newcastle, to provide a steam vessel to allow them to get to sea on such occasions. These petitions went unheeded.
Tyne Pilots eventually decided to provide a steam vessel for themselves to maintain a boarding and landing service in bad weather. To do this they entered on a program of both chartering and of owning steam vessels to act as Cruising Pilot Vessels. I have been unable to determine all of those vessels chartered from time to time but the 'Great Britain' and the 'President' were amongst them The first wholly owned vessel was 'Pilot' which operated very successfully, was the source of a deal of salvage money for the pilots and during the course of her duties also saved the lives of a number of pilots and fishermen. 'Pilot' was also used for coastal trips and probably was hired by Trinity House Newcastle from time to time for 'Inspections ofLights and Beacons' along the stretch of coast for which they had responsibility. 'Pilot' was built at the South Shields yard ofAndrew Woodhouse for the Tyne Pilots. Her particulars were as follows:Length 73Ft. B 165Ft. D 9Ft. Steam propulsion: 30 HP. Launched 18th August 1852. The accompanying illustration of 'Pilot' cruising off the Tyne Entrance is that of a painting by John Scott who was a famous marine and landscape painter. His birthplace was South Shields and spent his early life at sea before becoming a pupil of John Wilson Carmichael. Scott, unlike Carmichael remained on Tyneside for his entire life.
The second vessel to be purchased by the pilots to operate in this capacity was the 'Robert Ingham'.
'Authority' for the provision of pilotage services in Tyne District was eventually taken out of the hands of Trinity House in 1865 and was vested in the Tyne Pilotage Commission. However it was not until 1907 that the Pilotage Authority at last caused to have built a steam vessel to act as a cruising pilot vesseL This vessel was named 'Protector' and was featured in the July 2009 issue of this magazine.
J.H.Bum.
3 Responses to "Tyne Cruising Pilot Cutters"
Leave a Reply