Training Courses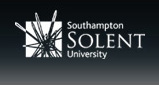 Scaled ship handling courses

Warsash Maritime Academy
Martin Phipps was a Southampton Pilot. When he was appointed Southampton Harbourmaster he remained a UKMPA Member, continuing to maintain a strong interest with pilotage.
Following article copied by permission of Associated British Ports:
Former Harbour Master at the Port of Southampton, Captain Martin Phipps, today (26 th June 2018) received his MBE from the Queen at a ceremony held at Buckingham Palace.
Captain Phipps was recognised in the New Year's Honours list and his award was given for services to UK exports.
The Harbour Master is responsible for the safe navigation of all vessels using the port and operating across the wider Solent – last year 160,000 vessel movements, including some of the largest ships in the world, were recorded excluding leisure craft.
Captain Phipps was joined at the palace by his wife Jill and sons Andrew, Paul and Matthew.
"It has been a really special morning and it is a great honour to be recognised in this way."
"Receiving this honour is the perfect way to end my career – it is a reflection of all the people in the marine department that I have worked with over the years and proof that they are a wonderful team," he said.
Captain Phipps, who first went to sea at the age of 16, came to the port as a Marine Pilot in 1990 and became Harbour Master in 2011, leading a team of 110 marine staff
including pilots, vessel traffic service personnel, hydrographers and berthing officers.
"As a pilot I worked on liners like the France and QE2 was the biggest cruise liner visiting the port."
"In the past 10 years the size of cruise ships has doubled and while the growth of container ships has been more gradual, they can now take up to 21,000 containers," said Captain Phipps, who is well known for his keen sense of humour and a snazzy line in nautical ties.
"Building relationships, consultation and engagement were key elements of my role as Harbour Master. We have such a wide range of customers and stakeholders from the largest container ships in the world to the smallest leisure users and we need to ensure we can all co-exist on the water," he said.
ABP Southampton Director, Alastair Welch said: "It was fitting that Martin should be recognised in this way with a richly deserved MBE. We were delighted to see him included in the New Year's Honours list."
Leave a Reply