Training Courses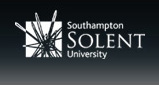 Scaled ship handling courses

Warsash Maritime Academy
May 2020: Gilbert Wallace has generously decided to make this book freely available at the link at the end of this review. Via the 2 links you can either read the book on-line or download it to read offline. Please respect the author and credit Gilbert should you use any extract for purposes other than private research. Thank you
Following publication of his original book on the Cairn Line (reviewed in the July 2005 issue of The Pilot), Gilbert Wallace received a lot of additional information from ex Cairn Line seafarers and their families and as a result has now published a complimentary volume to the original book.
The first half of the book begins with an interesting history of the port of Leith and details the author's own seagoing career with the Cairn Line and is lavishly illustrated with photographs, maps and many of Gilbert Wallace's own drawings and sketches of the ships, trades and cargoes carried. The second part of the book consists of biographies of many of the Captains, officers and crew who served with the Cairn Line and the wealth of photographs, illustrations and other ephemera of not just the Cairn Line but also of the other shipping companies with whom these seafarers sailed provides both a fascinating and valuable record of the British Merchant Navy in the 20th Century. The last chapters include the latest information on the ex Cairn Line ships still trading along with a comprehensive ship list and amendment and updates to the first book.

The Cairngowan
With a foreword by Captain Paul Wright of the Queen Victoria, this book contains such a wealth of fascinating shipping and trade information that its appeal extends well beyond the Cairn Line to anyone with an interest in the history of the British Merchant Navy.
As with the first book this edition has been self published by Gilbert Wallace.
Price £24.95 (UK £4.45, EU £5.95, Airmail Worldwide £10.86)
Some copies of the original book are still available Price: £15.00 (excluding postage)
and both books can be ordered together whilst stocks last for £34 (excluding postage)
Payment in sterling by UK cheque, postal order or bank draft only to:
Gilbert T. Wallace,
3 Milton Gardens,
South Edinburgh.
Scotland. EH15 3PG
Tel/Fax: 0131 669 5878
3 Responses to "The Cairn Line of Steamships & Nautical Tales Beyond Leith"
Leave a Reply